Address
TU Dortmund University
zhb - Center for Higher Education
Chair of Organizational Studies and Management of Continuing Education
Hohe Str. 141
44139 Dort­mund
Tel.: +49 (0)231 755 6630
Fax: +49 (0)231 755 6611
E-Mail: ows.zhbtu-dortmundde
Mondays to Thursdays from 8.30 a.m. to 1.30 p.m.
During the pandemic, the best way to contact us is by e-mail.
Location & approach
The facilities of TU Dortmund University are spread over two campuses, the larger Campus North and the smaller Campus South. Additionally, some areas of the university are located in the adjacent "Technologiepark".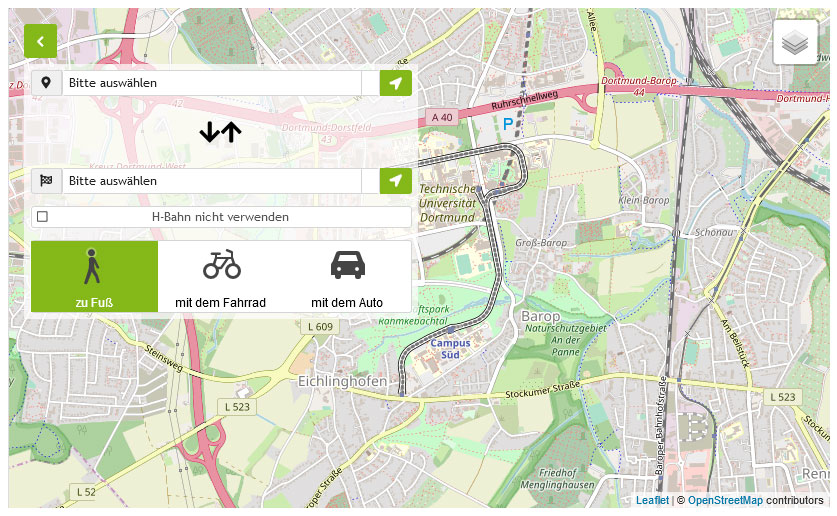 Zum Lageplan