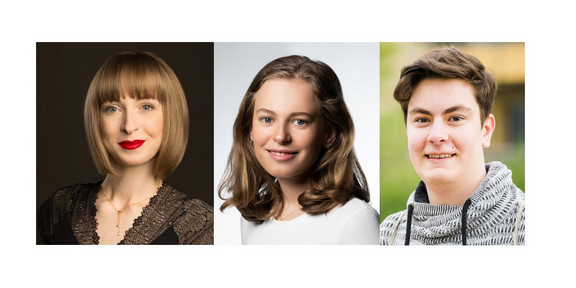 We are happy about our new colleagues Viktoria Jäger, Eva-Lotta Vogt, and David Wiegmann, who work in our team since 01.08.2022.
Viktoria Jäger studied sociology as well as cultural and social anthropology at the WWU Münster. Since August 2022, she has been working as a research associate on the BMBF project "WiHoWiT - Knowledge Transfer between Science and Higher Education Research and Ministries of Science". She is supported by David Wiegmann as a graduate student assistant. He is studying religion and politics in his master's degree.
Eva-Lotta Vogt studies sociology and political science (B.A.) and supports the UnSicht project team as a student assistant.