New article by Uwe Wilkesmann and Sabine Lauer
Uwe Wilkesmann & Sabine Lauer (2021): How to motivate professors to teach. In Thomsen, Thrya Uth, Lindgreen, Adam, Kjaergaard, Annemette, Rosier, Eleri, & Tuncdogan, Aybars (eds.) Handbook of Teaching and Learning at Business Schools. Edward Elgar Publishing: 277- 290.
Location & approach
The facilities of TU Dortmund University are spread over two campuses, the larger Campus North and the smaller Campus South. Additionally, some areas of the university are located in the adjacent "Technologiepark".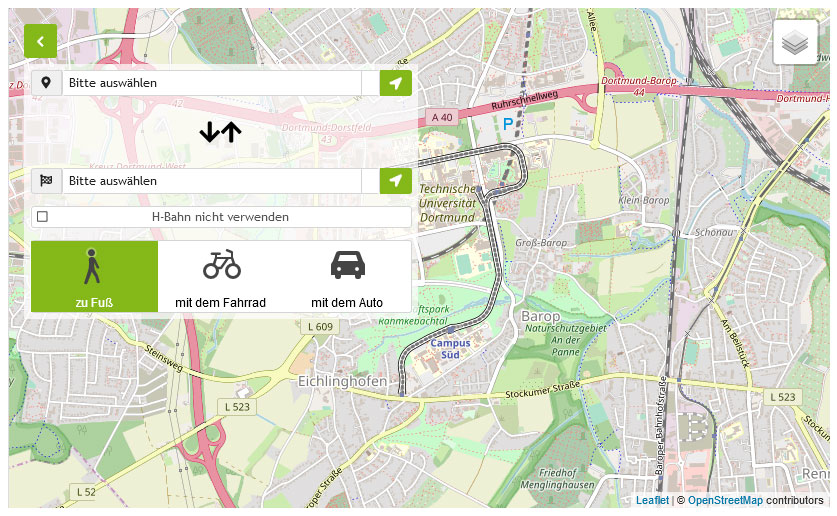 Zum Lageplan