Prof. Dr. Uwe Wilkesmann
has held the Chair of Organizational Studies and Management of Continuing Education at TU Dortmund University since 2006. At the same time, he has been Director of the Center for Higher Education at TU Dortmund University since 2011. Previously, he worked at Ruhr-University Bochum, University of Hamburg and Ludwig-Maximilians-University Munich. In addition, he was adj. professor at Hong Kong Polytechnic University (Research Centre for Knowledge Management and Innovation) from 2008 to 2015.
In the field of higher education research, he has been researching and leading projects on the governance of academic teaching and student behavior in particular.

Dr. Sabine Lauer, M.Sc.
studied sociology and biostastics at LMU Munich and has been supporting the chair team since October 2013. She was significantly involved in the BMBF project "TeachGov" (2013-2016), which was also the basis of her cumulative dissertation "Transformational Governance of Academic Teaching", awarded with the Ulrich Teichler Prize 2020.
As an experienced university researcher and proven statistician, she will support the project "UnSicht" in the creation of the questionnaire and data analysis.

Olga Wagner, M.A.
holds a Bachelor's degree in Educational Science (B.A.) from TU Dort­mund University and a Master's degree in Adult Education/Continuing Education (M.A.) from University of Duisburg-Essen. She is already part of the chair team since November 2011, first as a student / graduate assistant and since October 2017 as a research assistant. Therefore, she has already gained a considerable experience in different research projects.
In the UnSicht project, she is focusing on the planning, implementation and evaluation of the qualitative empirical study. Parallel to the project, she is writing her dissertation on the topic: Socialization of Young Scientists. Her research interests particularly lie at the intersection of higher education, organization, and socialization.

Ronja Vorberg, M.A.
holds a Bachelor's degree in Educational Science and German Studies and a Master's degree in Educational Science from Ruhr-University Bochum. Her study focus was on the area of learning and problem solving, as well as on the area of lifelong learning.
As a research assistant at TU Dortmund University, she supports the UnSicht team. As part of the project, she is particularly involved in the creation of the questionnaire and the quantitative data analysis.

Julia Nouroozi
Julia Nouroozi is studying educational science (B.A.) and is supporting the project team as a student assistant.


Location & approach
The facilities of TU Dortmund University are spread over two campuses, the larger Campus North and the smaller Campus South. Additionally, some areas of the university are located in the adjacent "Technologiepark".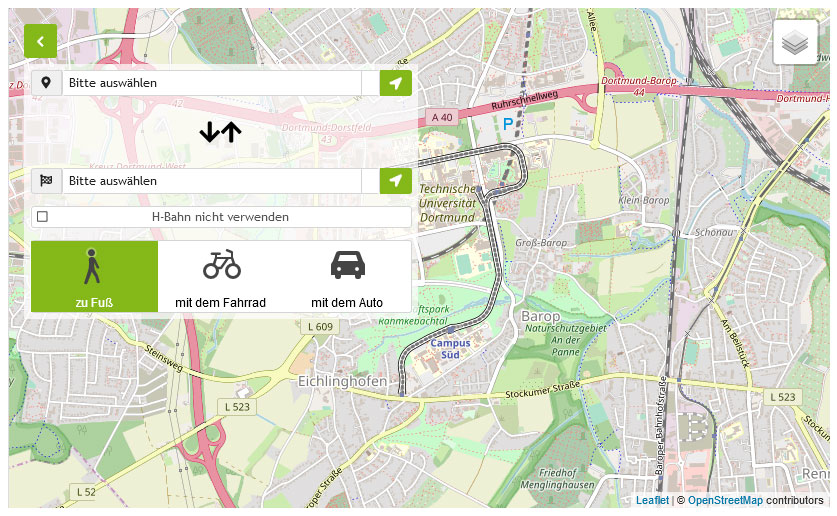 Zum Lageplan